Our $5 jewelry and accessories are so much fun! Yes, everything is just $5.!
If you are on a mobile device and don't see the entire site try from a desktop. We are working on a fix
Take a look at our current items before they're sold out!
SHOP NOW
Flair for Five
Welcome to my site! It's still a work in progress!
.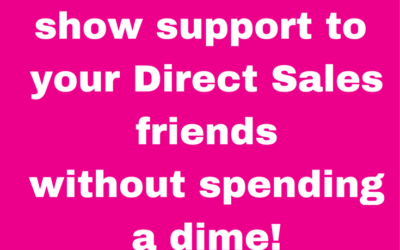 How you can show support for your Direct Sales friend without spending a dime! I'm sure by now you have at least one friend in direct sales. And, oh boy do you avoid her! You just know she's going to corner you into buying, selling or hosting something . It's probably going to be uncomfortable saying no, so you will just use your super ninja skills to avoid her at all costs. And the posts on social media all the time! Come on! She is constantly posting about it! This or that is happening.  Hey, that girl is me! I got news for you! I don't want to force you into buying, selling or hosting anything. It does me no good for someone to see you with my product and when they say oh, that's cute! You respond with an eye roll and a yes, my sisters cousins brother sells it and I felt obligated.. I want my customers to be excited about my product. Yes! Don't you love it!! I got it from Stacy and can you believe it was $5 for this! I love it! Then maybe your friend wont feel weird saying she loves it and you can refer them to me. How can you help me without spending a dime? It's simple. Refer a friend. If you see me post on Facebook – like, comment or share my post!! Do you know that Facebook has algorithms? All Based off of interactions on my posts in my group. If you say hey Stacy, I'm not really into what you're selling but I have friends who might... read more