Yes, everything is just $5.!
Just a girl who decided why not me!
Click the shop now below to shop my corporate site or the other shop of my own inventory at the top of the page. 
Flair for Five
Welcome to my site! Like me, always a work in progress!
.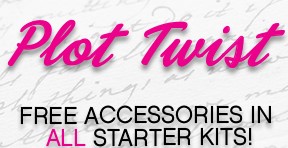 The Paparazzi Plot Twist As we move through life, the pages of our story are filled with moments that shape us. There are chapters about overcoming adversity, paragraphs filled with memories that bring a smile to our face, and cliffhangers that take our breath away....
read more